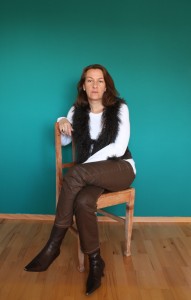 Name:  Claudia Libutzki
Profession:  Artist
Stations:  Born 1962 in Herrenberg / Germany.  Education as a social worker was finished 1982.
Family management  from 1984 to 1995, I educated my own 3 children.
Working at IBM from 1995 to 2012.  After that I did the 2 semester  basic study at the
Freie Kunstschule Stuttgart.
Focus:  painting, etching, sculpture
Since 2008 I was in residency at Trinidad and Tobago for several times and this influenced
the content of my works significantly.
Private:  I live in Berlin